WHOLESALE Roadside Assistance for H.I.S. clients
$389.95 per year!
Contact your National Account Manager, Jacob Levee for additional information or to enroll in the ENCORE Roadside Assistance Program.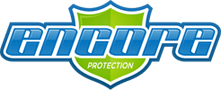 Jacob Levee – National Account Manager
Direct: 404-452-7246
Email: jacob@encoreprotection.com
24-hour commercial truck roadside assistance for:
Towing Assistance
Battery Assistance
Flat Tire Assistance
Winching / Extraction Assistance
Tire Replacement Assistance
Custom Trip Routing / Navigation Assistance
Mobile Mechanic Service
Hotel & Travel Discounts
Oil, Fluid & Water Delivery Service
Concierge Service
Fuel Delivery Service
Truck Rental Assistance
Lock-out / Replacement Key Assistance
Pay-per-vehicle Plans
ADDITIONAL DETAILS:
Towing Assistance – When towing is necessary, your Covered Vehicle will be towed to the nearest service facility of your choice up to fifty (50) miles or up to two (2) hours port-to-port, whichever comes first.
Flat Tire Assistance – Service consists of the removal of the flat tire for the Covered Vehicle and its replacement with the spare tire located with the Covered Vehicle, up to $100.00 per occurrence.
Tire Replacement Assistance – When a replacement tire is needed for the Covered Vehicle, the cost of the service call to deliver a replacement tire to the disablement site will be covered up to $100.00 per occurrence. You must pay for the cost of the tire and its installation.
Mobile Mechanic Service – Mobile Mechanic Service is available for the Covered Vehicle in lieu of towing, if the disablement can be resolved roadside, up to $100.00 per occurrence. You must pay for any mileage, parts and labor.
Oil, Fluid and Water Delivery Service – An emergency supply of oil, fluid and water will be delivered if your Covered Vehicle becomes disabled due to running out of fluids, up to $100.00 per occurrence. You must pay for the cost of the oil, fluid or water, if any.
Fuel Delivery Service – An emergency supply of up to thirty (30) gallons of fuel will be delivered if your Covered Vehicle is in immediate need, up to $100.00 per occurrence. You must pay for the cost of fuel.
Lock-out/Replacement Key Assistance – If your keys are locked inside the Covered Vehicle, assistance will be provided to gain entry into the Covered Vehicle up to $100.00 benefit limit. In the event there are no keys found, and a replacement key is needed, you will be covered up to the maximum benefit amount of $100.00 for the total cost of lockout service and a new key.
Battery Assistance – If battery failure occurs, a jump start will be provided to start your Covered Vehicle. In the event a battery is needed, one can be delivered to your location. The cost of the battery, parts, and labor are at your expense. A battery delivery service call will be covered up to $100.00 for service call only and will not be covered if the service call was requested after a successful or failed jump start service.
Winching/Extrication Assistance – Provides for assistance in extricating the Covered Vehicle when stuck in a ditch or other inaccessible area when such location is within 50 yards (feet) of a paved road or highway up to a maximum 1/2 hour for a single truck's service per occurrence. This service does not cover extrication when driving a Covered Vehicle on off-road or unpaved highways.
Custom Trip Routing / Navigation Assistance- Before traveling, simply call toll-free 1-844-636-2673 or email info@company.com for a custom and comprehensive trip routing package including state-by-state routings; north/south orientation; narrative routing instructions; points of interest and mileage guide. Our customized Trip Routing Service will give you a choice of the most energy-efficient, timesaving, or most scenic way to go. Note: Please allow fourteen days for delivery of this service. Routings available for the United States and Canada only.
Hotel & Travel Discounts – Company, Inc. members save up to 50% on hotel stays through the Savings Connection program. Members also receive savings for car rentals, theme parks, prescriptions, and much more using the Company, Inc. Savings Connection website: www.company.com/befefits-travel. If you have any issues logging on or using a discount code, call toll-free 1-844-636-2673 and a friendly customer service agent will be happy to assist you.
Concierge Service (restaurants, lodging, rest and fuel stops) – If you're traveling and need to help booking an available hotel room or rental car, arrangements can be facilitated on your behalf.
Truck Rental Assistance – Nationwide assistance will be provided in locating a replacement rental truck (tractor only, does not include trailer rental), if your vehicle is inoperable. You must pay for cost of rental.